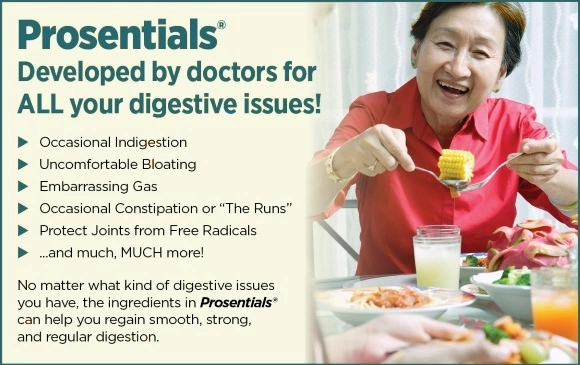 Just Two Capsules of Prosentials® a Day
Help Keep Colon Toxins at Bay
No Other Formula Can Compare!
Finally... Digestive Relief You Can Count On!
When it comes to probiotics, Prosentials® stands head and shoulders above the rest. Our super-potent formula is scientifically balanced to work on all your bothersome digestive issues with a scientifically balanced serving of pre- and probiotics. to help you fight off the effects of toxic invasion in your gut. So you can finally find digestive relief.
Flush out toxins in the colon
Promote regularity of bowel movements
Alleviate gas, constipation, and hard stools
Support healthy immune function
Relieve stomach cramps and bloating
Assist digestion and absorption of nutrients
...and much, much more! Backed by science. See all the details in our "How it Works" section.
Plus, each capsule of Prosentials® gives you a total of 40 Billion Colony-Forming Units, or CFUs.
Nothing does a better job restoring
and balancing gut health!
If you want digestive relief you can count on, look no further than Prosentials®.
Best of all, Prosentials® is 100% RISK-FREE. Every bottle comes with a full 60-day Money Back Guarantee of Satisfaction. And when you try it today, you'll SAVE up to 39% off the regular price. Plus get up to 3 FREE health guides – a $59.85 value!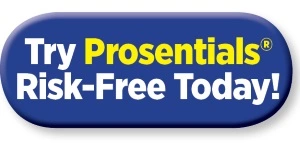 DISCLAIMER: Talk to your doctor or health care provider to determine if Prosentials™ is right for you and is safe to take with your medications. Do not start or stop any prescribed medication or treatment without first consulting your doctor or health care provider.